Yeah, I changed the layout again. I like the cheeky owls. This one will probably last a while...maybe. I think I'll just continually go back and forth between pretty and quirky (depending on my mood). For now.........we're quirky :-)
FYI--my mind is all over the place right now. Therefore, this post will be all over the place.
First, MY BABY GIRL IS ALMOST 2 YEARS OLD! Her birthday is Wednesday (Feb. 9) but I'm working that day and the day after, so I'm starting a little early. I made her put on the "I'm the Birthday Girl" shirt I got her last year.
She's just so cute!!!!!!!!!
Second, I want to give a big shout-out to 90's hip-hop. Bet you didn't see that one coming, huh? Listen. I'm hard. Ok, no. No, I'm not. Not important.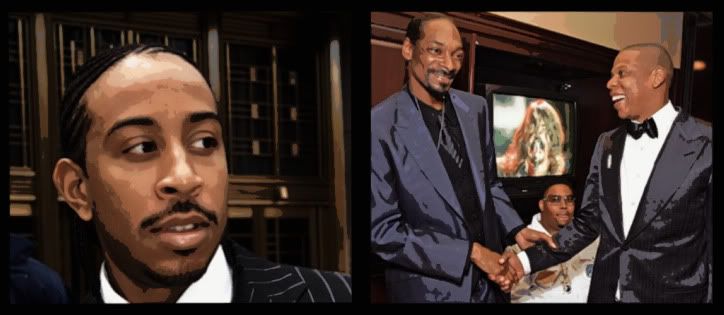 Thanks Jay-Z. Thanks Ludacris (ok, maybe he only showed up in the early 2000s). 'Preciate it Snoop. My drive to and from work has become interestingly enjoyable. That picture is just hysterical!
Third, as far as Mondays at work go, today was a success. There were no freak-outs. I didn't have any complicated discharges involving multiple calls to doctors and hassles with case managers, home health services, or nursing homes. Plus, I have tomorrow off. Nice.
Fourth,
MOM, DAD & TREY ARE VISITING IN LESS THAN 1 MONTH!!!!!!!
Yes, I purposely posted a bad picture of us. I kinda like it...even though my eyes are wAcKeD oUt. I'm beyond excited to spend a full week, work-free, with my fam. YAY! Spring Break woooooo!
Fifth, please go to this article from the Huffington Post and laugh out-freaking-loud:
Any Valentine's Day plans? Apparently it's coming up. Phill and I don't make much of a fuss about it. We don't give gifts (V-Day, birthday, Christmas, etc) because, well, there's rarely anything pre-determined that either of us would wish for, anyway, and we would rather save our money and put it towards other things. I have a nice meal planned, though. Any big plans for your V-Day? Big tip: Tell your loved ones how much you truly love them. Best gift ever.
PS-If you post birthday wishes to Margot on here I will gladly relay them all to her and proceed to shower her with the hugs and kisses I know you would be giving her if you were here in person. No problem, I've got it covered :-)